*This post may contain affiliate links, which means that I may receive a commission if you make a purchase using these links.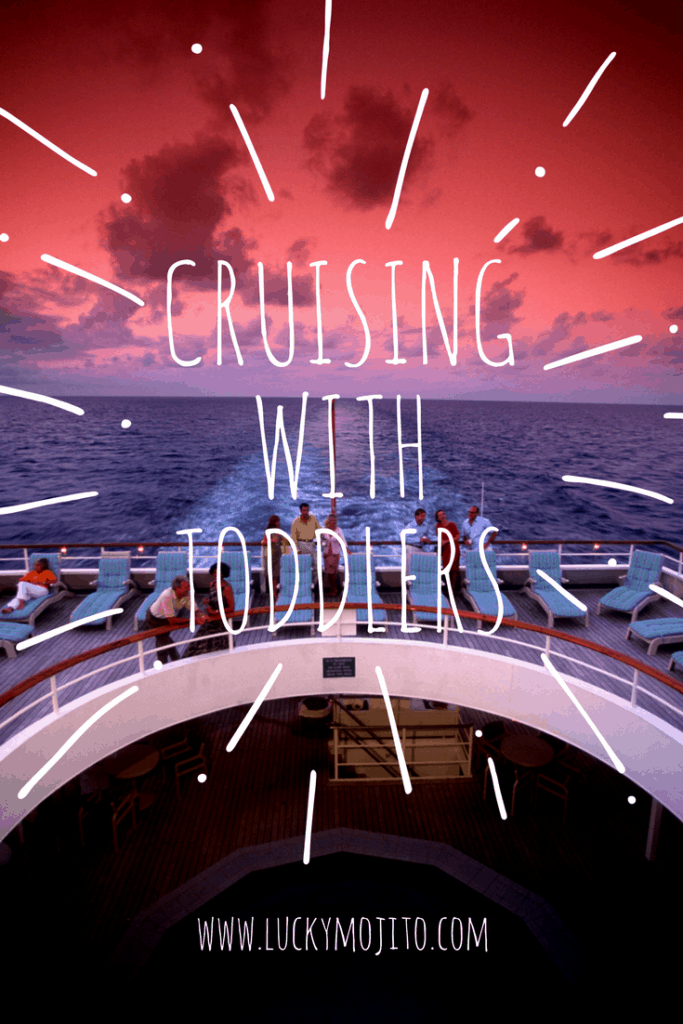 The thought of traveling with toddlers can be scary, especially as a first-time parent. What do you need to pack, what if they get sick, how are they going to sleep?
My husband and I love traveling, especially cruising. Once our kids were born it only made sense to take them with us.
The first time our kids went on a cruise with us my son was 5 months and my daughter was under 3.
Cruising with toddlers can be tricky, but with proper planning it can go a lot smoother.
Here are some important things we learned from cruising with a baby and toddler twice.



PACKING
We try our best to pack as light as possible, but there are some things you will want to take with you. Many cruises have a shop if you forget some things, but be aware they will probably be overpriced.
Stroller: Depending on how old your kids are you may want to bring a single/double stroller. Most cruise lines have strollers that you can rent on board the ship if you don't want to lug one with you. The last cruise we went on we brought an umbrella stroller because they are light and compact.
Baby carrier: I bring along our Ergobaby carrier for when we don't want to use the stroller. It allows my son to sleep while we walk around port. I even used it to take him with us on a lobster boat in Maine.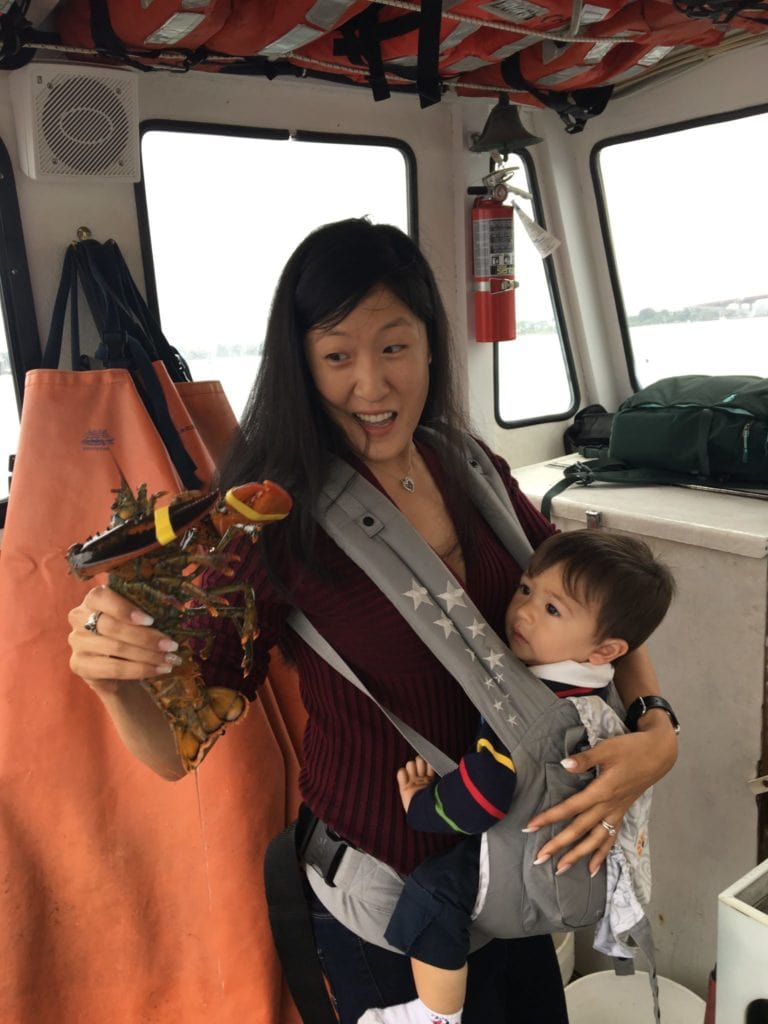 Car seat: You have a few options. If you are spending a lot of time at port you can travel by bus, train, or hire a car service that provides a car seat. If your child is older you can bring along a light-weight booster seat.
Diapers/Wipes: Bring enough diapers and wipes to cover the duration of your trip as most cruise ships don't sell them and you don't want to have to wait to get to a port. We bring swim diapers for our son when we are going to a pool/beach off the ship since toddlers need to be potty-trained in order to use the pool. I didn't know that the first time we went.
Toilet seat cover: This is optional. At the time our daughter would only use her potty chair or character toilet seat cover. The cover didn't take up much space either.
Sippy cup/Bottles: Fill these up with milk/juice/water and to take to port.
ID: Depending on your cruise destination you will need to bring your child's passport or birth certificate.
Snacks/Food: You're on a cruise ship so why would you need to bring your own food? You're not allowed to take food off the ship with you. My kids like to snack so we brought shelf-stable baby food pouches for our son and took the small cereal boxes off the boat for our daughter. This way they had something to snack on in between meals. As a parent you know what I mean, so if there's anything you know your child has to eat that you can't get on the ship bring it along with you.
Toys: Most cruise ships have a camp for the kids. The age requirements vary. They have all types of toys and games for your kids to play with. We brought along one toy for each kid.
Miscellaneous: Selfie stick, bathing suit, swimmies, hat, sunscreen, jacket, medicine, vitamins, baby shampoo.
NAPPING/SLEEPING
If you've ever been on a cruise you know there is so much to see, do, and eat. There's a lot of visual stimulation and all the site seeing can be exhausting, especially for a toddler.
Both my kids have fallen asleep in the middle of a show with the music blasting and lights flashing everywhere because they were so tired.
Some cruise ships let you rent a pack and play. Your kids can sleep there, in a bed, or on a pull-out couch depending on what is offered in your room.
Try to keep your kids on a similar schedule as back home. If they take naps every day make sure you continue with them on your cruise. I tried to get my kids to sleep before dinner so that they weren't cranky since our nights were a lot later than usual.



CAMP/BABYSITTING
Like I mentioned earlier, each cruise ship has different age requirements for camp and/or babysitting services. We just switched cruise lines for our 2018 cruise because we want a cruise ship that will watch our son who will be 2 years old by then.
My daughter had a blast at camp. The first day she was reluctant, but the days after she was begging to go. She played games, read stories, watched tv, played on the playground, and did arts and crafts.
I was nervous leaving our daughter at camp (our son was too young to leave) because she had never been left alone with anyone other than us or family.
The counselors were so attentive and even recognized my daughter at port. They provided us with pagers in case they needed to get ahold of us.
The cruises that we have been on offered affordable in-room babysitting services and camp was FREE. This means you can get some quality, adult time 😉
Some cruise lines cater to the younger sailors, while other cruise lines cater to an older crowd. Read the reviews online to find the one that best suits yours and your children's needs.
EATING
The amount of food options on a cruise ship is both gluttinous and delightful.
My daughter can be a picky eater so having almost 24/7 access to a buffet was a plus. She was able to try a bunch of new foods and she now likes uncooked green peppers.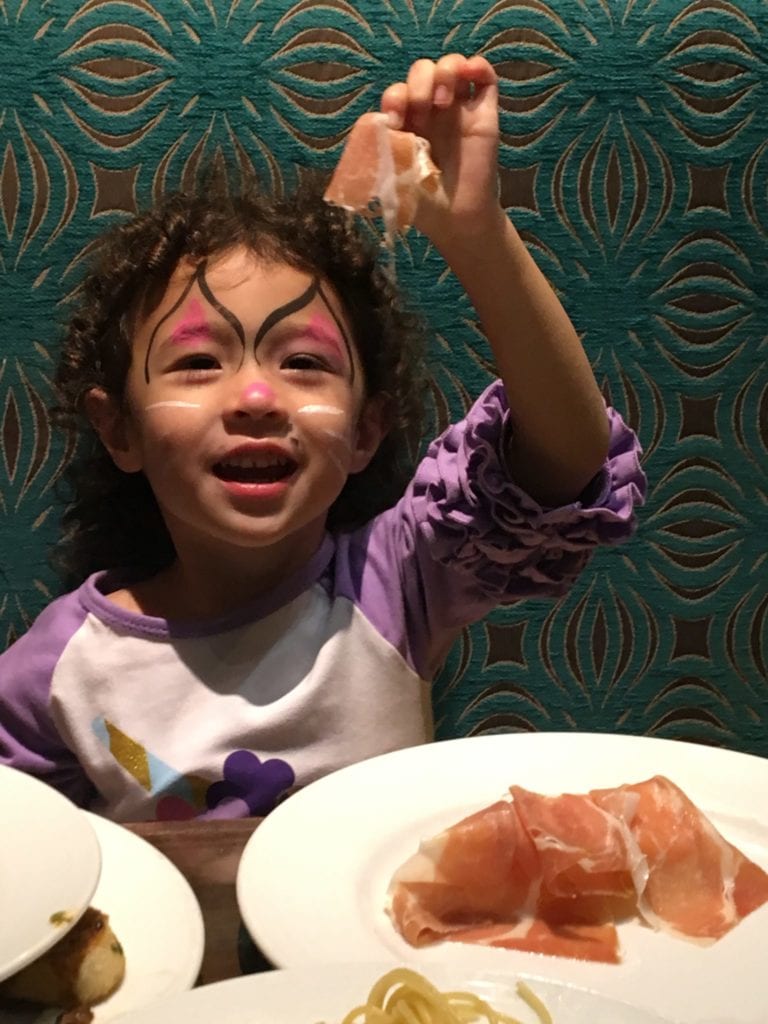 Certain dining facilities offer a kid's menu so you don't have to worry if your kids prefer chicken fingers and french fries over escargot.
The sit down restaurants and buffet have high chairs available upon request.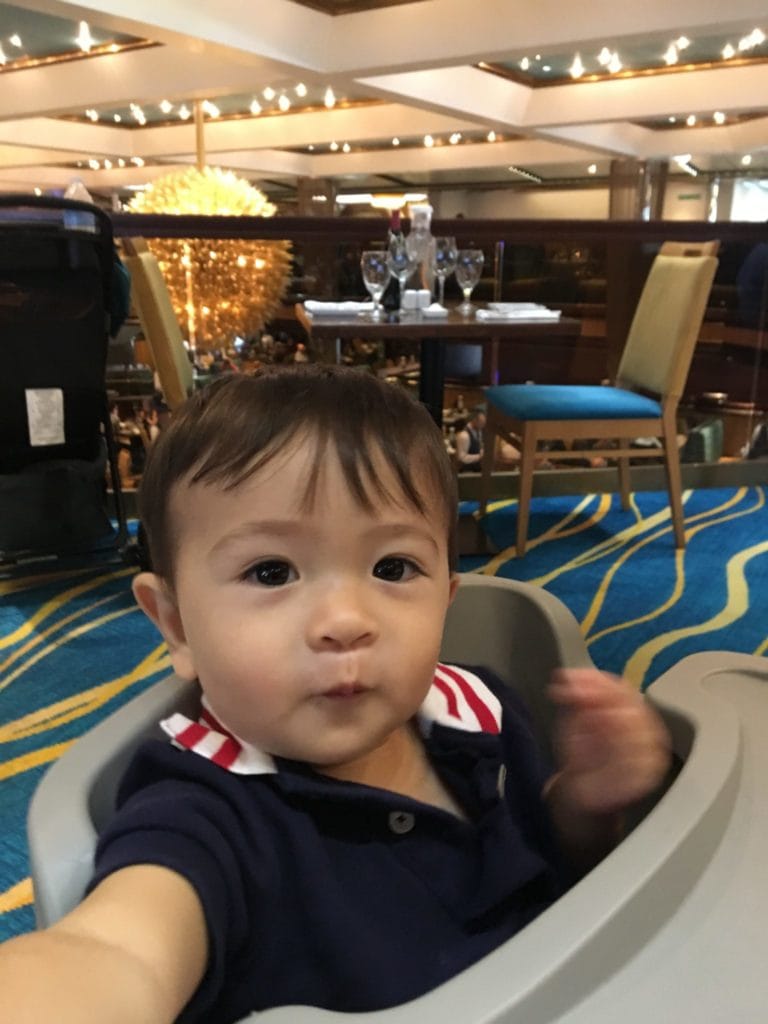 MEDICAL CARE/SICKNESS
All cruises have a first aid station to provide medical care for minor injuries or ailments. They also have a small supply of over-the-counter medicine.
To avoid getting sea sick my husband and I wear seasickness patches behind our ears. I also used seasickness bands when I was pregnant and couldn't use the patches.
I asked our kid's pediatrician about sea sickness and she said kids aren't usually bothered by ship movement since they are running around like maniacs anyways. She recommended that our kids just eat regularly and always have something small in their bellies. If your kids do get sea sick they have kid's Dramamine for kids ages 2 to 12.
Ginger candies and green apple are also known natural remedies for nausea.
Wash your kids hands frequently and use the hand sanitizer liberally to avoid sicknesses.



KID ORIENTED EVENTS
Some cruises hold specific events and activities geared towards kids. They might even have a parade, shows, deck parties, kids clubs, and an arcade.
We picked our cruises based on the ones that had events just for kids, but also events just for adults.
I prefer going on family-friendly cruises because there are plenty of people on them who understand what it means to travel with kids. The wait staff is so accommodating and it's easy to make some new friends.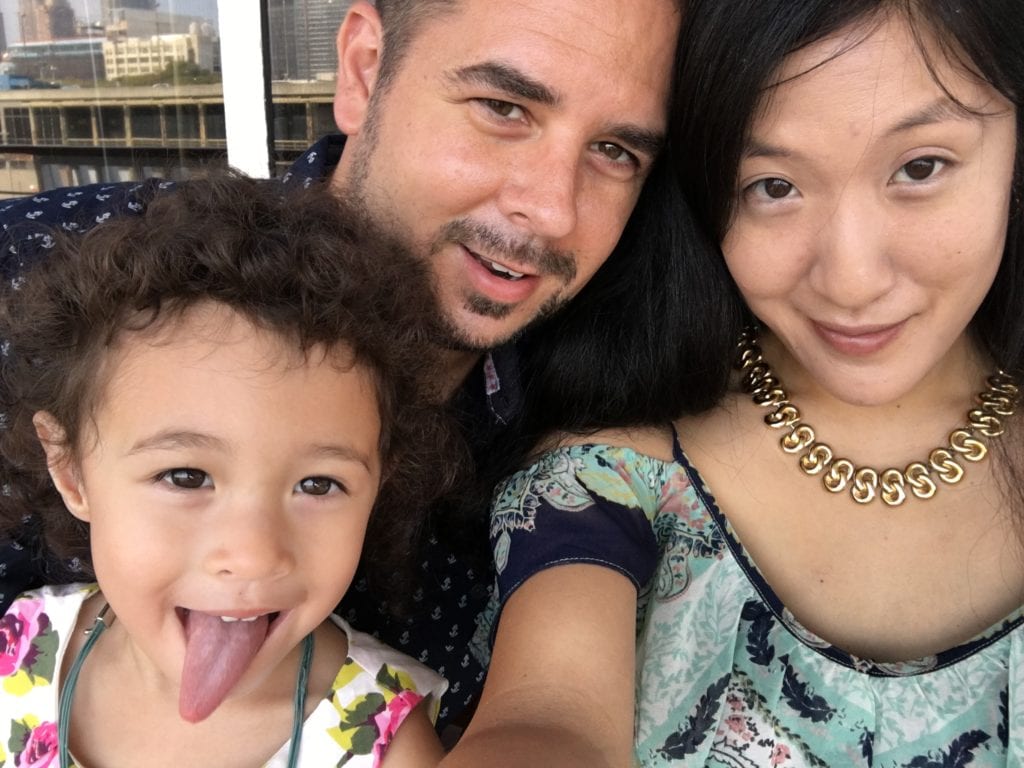 Cruising with our kids has been one of the more affordable ways for us to vacation as a family of four. Between all the food, shows, entertainment, and child care services included it's hard to compare.
Do your research. Check each cruise's amenities and for any special events during the dates you're on the cruise, especially if you're going on or around a holiday.
Cruising with kids doesn't have to be difficult. Pack their essentials, keep them entertained, and make sure they get some rest while cruising.
Most importantly, be safe and have fun!