*This post may contain affiliate links, which means that I may receive a commission if you make a purchase using these links.
Ever wish you had more time to get things done? That you could move at lightning speed to get everything you needed to do done?
You don't have to be a mom to know that some parents have super powers. The way they can get the laundry done, run errands, drive the kids to school, cook dinner, maintain the landscaping AND never get tired.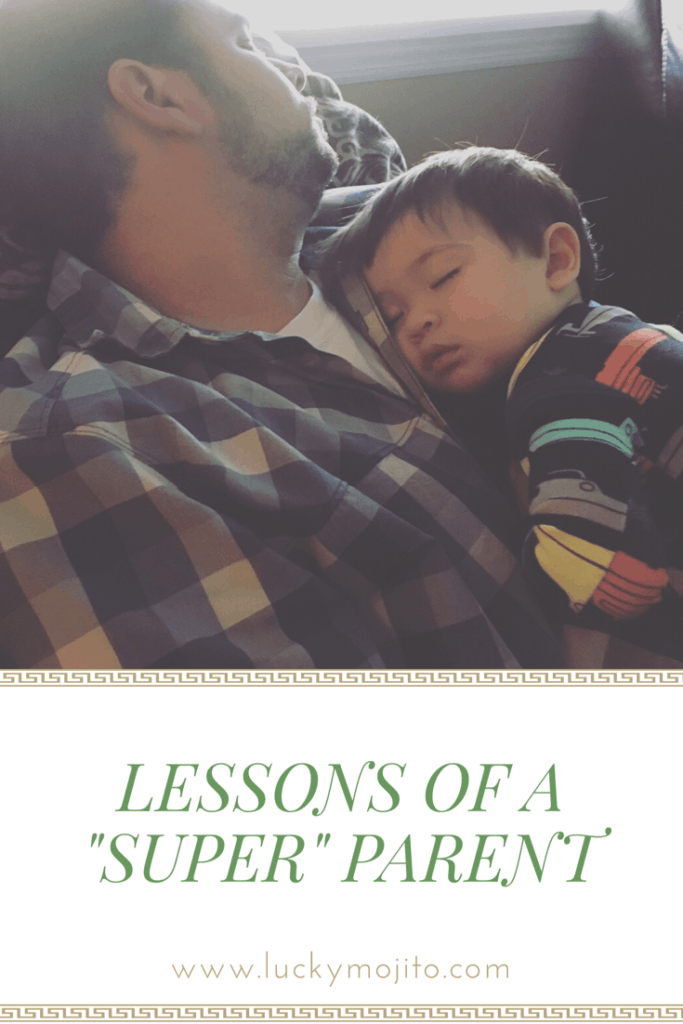 I am a far cry from a super mom, but since becoming a mother I often get asked by non-parents "how do you do it?" How do you have time to bake, work, live, sleep? I don't know!
Growing up my dad had 2 jobs and my mom had 3. They watched my sister and I with little help. My mom isn't much of a cook, but she always made sure we had our meals prepared. As a parent I can now say I fully appreciate everything they did for us and amaze at their super parent status.
I am going to share with you tips I've picked up as a mom that are a good for anyone, parent or not, who needs to learn how to get things done even when you think you can't.



WORK FASTER AND STRATEGICALLY
Before I had kids I always said I didn't have enough time to get things done. After having kids I realize I had all the time in the world.
Learn to do things faster. When I used to empty the dishwasher I would do it at what I now call normal people speed. Since having kids I do it at super fast speed, which is also known as "haul you know what before someone starts crying speed".
Everything I do I try to do as if I am running a marathon. If I'm going upstairs I make sure I carry things with me that belong there. When I'm leaving the bedroom I take the laundry with me downstairs. This prevents having to do extra moves and wasting time.
In the beginning it's exhausting, but the more you do it the more it becomes second nature. This strategy lets me clean the house a little bit each day until my days off when I do the heavy-duty stuff.



BECOME A MULTI-TASKING MONSTER
I get the most cleaning done in the morning. While my son is in his high chair distracted by food and YouTube videos I prepare lunch, empty the dishwasher, sweep, organize, and get my picky daughter to eat her breakfast.
My sister bought me an Ergobaby carrier when my daughter was born. It lets you wear your baby and gives you the freedom to do things at the same time. I use the Ergobaby with my son and it's been a life saver. He's able to nap (or just sit) while I clean the house, go for walks, and other activities that don't require much bending down. It stops him from crying because he's currently in that phase where he wants to be right next to me 24/7.
Think about what tasks you need to get done and how you can plan to get multiple things done at a time. When I need to deposit money in the bank I do it before driving my daughter to school because it's on the way. I do my ab workout when watching TV (when I remember…or don't have a baby jumping on me).
CALL IN REINFORCEMENTS
Being a super mom doesn't mean having to do everything by yourself. If you have someone else to help, you should tag team.
Yesterday my husband and I were able to clean the downstairs of our house in record time. He worked in one room while I watched the kids and worked slightly slower on another room. We continued on until we needed to switch off or work on a room together.
When I'm by myself I have my daughter help me. They say kids who do chores are more likely to be successful adults because they learn patience, responsibility, and other good things like how to match socks. My daughter likes to help me empty the dishwasher, get things for her brother, bake, and peel garlic (strange I know).
SETTING PRIORITIES
Being a super mom doesn't mean you have to get everything done in one day. Every week I write down a check list of things that need to get done and start with the most important, time-sensitive stuff. Everything from bills, doctor's appointments, and errands.
Things like laundry become a priority if you have a growing pile and not much clean underwear left to wear.
I try to accomplish at least one big to-do each day. The more you get done today the less you have to do tomorrow.



GET ORGANIZED
I have the majority of our bills set up on auto-pay. This saves me a little bit of time and ensures I am never late on a payment.
My husband prefers a printed calendar to see what needs to get done and when. My coworker prefers alarms and notes set on her phone.
I have a bad memory and more than once have gone to a doctor's appointment on the wrong day, which is a big waste of time. Now I either put them in my phone or get a reminder card to put on the refrigerator.
I love post-it notes, but they get lost or left in my purse. Find an organization system that works best for you.
SELF-CARE
If you don't actually have super powers being a super human is exhausting. Every super hero has a weakness so make sure you take breaks to rejuvenate your body and mind.
Get a massage, treat yourself to a nice dinner, get your nails done, or have a stay-at- home movie night.
Don't beat yourself up if you can't get it all done in one day.
It takes work to get things done quickly and efficiently, but it can be done.
Do everything you usually do, but faster.
Kill two birds with one stone or a lot of birds with a lot of stones.
Don't be afraid to ask for help when you need it.
Make a list of priorities.
Get organized and come up with a daily/weekly game plan.
Sit back, relax, and repeat the above until it gets easier.
I'm no super mom. I just do the best I can each day. Some days there is a lot of laughing, while other days there's crying and yelling. If When I make mistakes I do my best to learn from them.
I hope you can use these tips in your daily life, not to be a super human, but to get what you need to get done faster and therefore have more time to do what you want to do.
What tips do you use to manage your busy schedule?