* This post may contain affiliate links, which means that I may receive a commission if you make a purchase using these links.
Who says handmade Valentine's Day cards are just for kids?
I try my best to never purchase anything at full price. Remember, if you want to be rich you have to do what rich people do. Whether I use coupons, eBates, or shop the after holiday sales I get some type of savings.
Last year after Valentine's Day I stocked up on all the Valentine's Day baking supplies, treat bags, decorations, and cards, all at a fraction of the original price.



My daughter's Valentine's Day party is coming up and she's going to give cards to her classmates so we brought out the Valentine's Day box. However, it was only when I was dragging the box out of the attic that I remembered my daughter used up both boxes of Valentine's Day cards I had purchased. When you have a 3 year old who loves My Little Pony and stickers it's kind of inevitable.
Being cheap creative I thought it would be fun to make handmade Valentine's Day cards together.
Here's what we did:
Handmade Valentine's Day Cards
First, we took envelopes we had and wrote each person's name on each one. Then came the stickers.
This took some time and effort because my daughter painstakingly hand picked each sticker for each classmate. This person likes cupcakes and butterflies while this one likes hearts and trucks. This made each Valentine's Day card much more personal.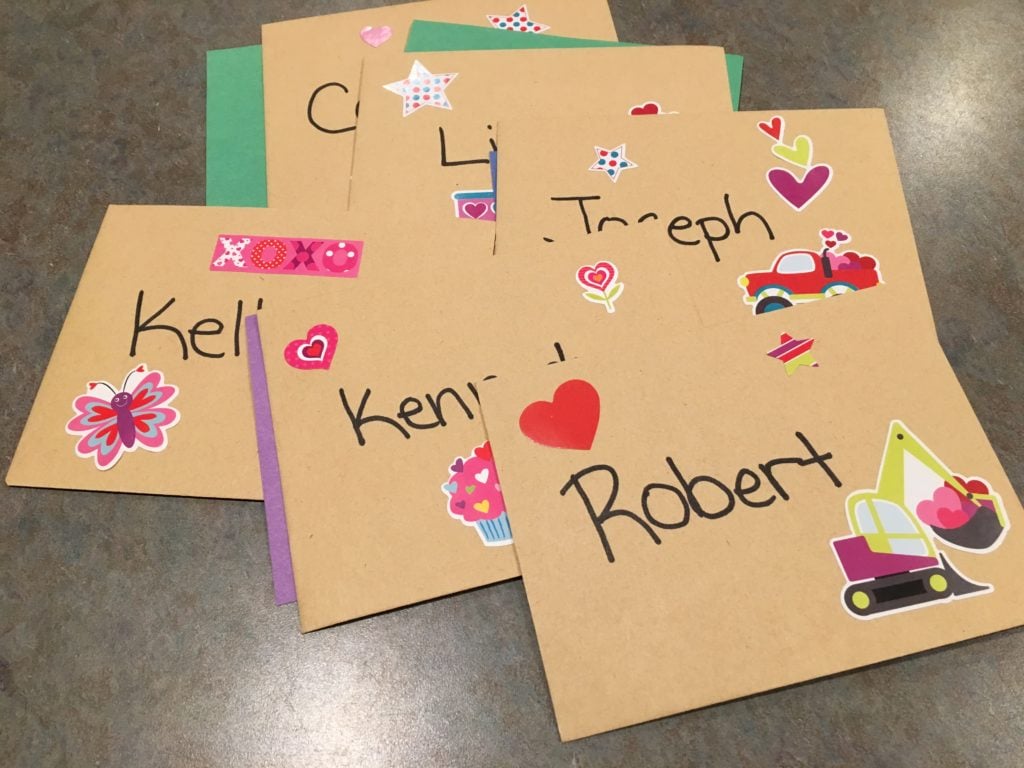 Once our Valentine's Day envelopes were decorated we moved onto the card.
Using construction paper I cut out rectangles to fit inside each envelope. My daughter chose the color for each person based on their favorite color.



Next we had to come up with our cheesy Valentine's Day card saying.
So many choices:
You're dino-mite! (I couldn't draw and cut out a dinosaur to save my life)
You'll always have a pizza my heart.
Owl be your Valentine.
You're a hoot!
Bee mine.
You're so sweet.
We ended up going with "You're so cool!" for our handmade Valentine's Day cards because we both love ice cream 🙂



We cut out brown triangles for the cone and using permanent marker gave it some depth.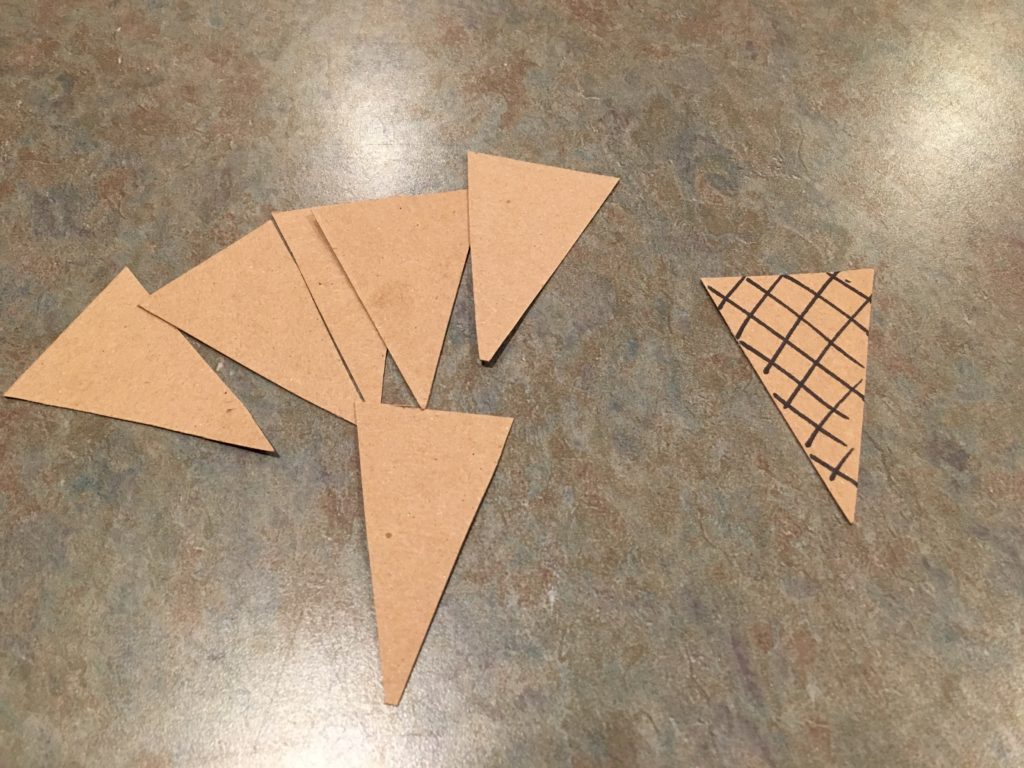 Then we made the ice cream out of crumpled colored tissue paper.
Each scoop of ice cream had a tiny red heart sticker instead of a cherry.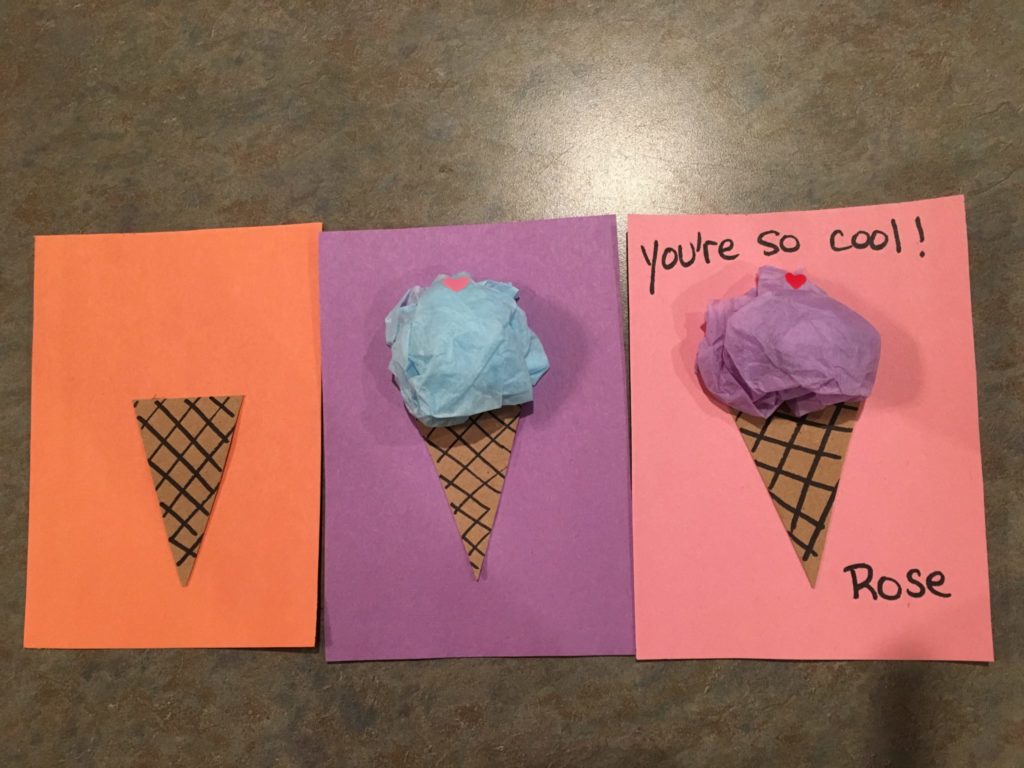 I know I'm tooting our own horns, but these came out so cute!
Making handmade Valentine's Day cards wasn't on the agenda because as a busy parent there's always something to do, but it was a fun bonding experience with my daughter.
I love how my daughter helped add personal details to each person's card.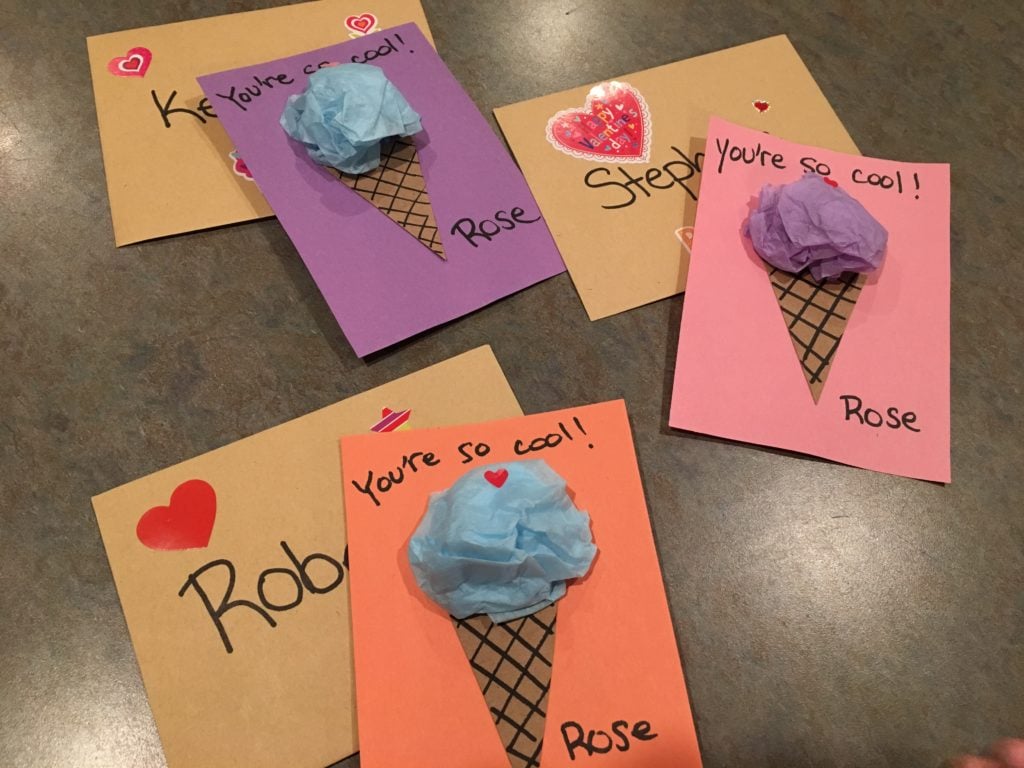 To finish the cards we put her name, added in a sheet of stickers and just need to add candy because what's Valentine's Day without candy and chocolates?
Even if you don't have kids, making handmade Valentine's Day cards is a thoughtful and affordable Valentine's Day gift.
Get out some colorful paper and make something special for your Valentine. It could be an inside joke or a silly poem. They'll appreciate it more than any store bought card.