*This post may contain affiliate links, which means that I may receive a commission if you make a purchase using these links.
I hope you are all having a great holiday season.
I don't care much for shopping, but I just love a bargain. After the holidays is the best time to get seasonal items at a fraction of the original price.
You can score tons of savings and the time and money you save next year is priceless. It's one of the many ways you're guaranteed to save money on holiday shopping.
Here is a list of the things that you should buy after Christmas.



CHRISTMAS TREE
We scored our Christmas tree at the beginning of this year at 70% off! It's 7 feet tall and comes with three prelit lighting options. My husband loves real Christmas trees, but a fake tree saves us time, money, and the headache of a mess. They even sell trees that make music and spin. If I can get find a good enough sale I'll upgrade in the future.
DECORATIONS
Getting cheap Christmas decorations requires you to play a bit of a waiting game. Prices start at 50% off the first few days after Christmas, but can go down to as much as 90% off the longer you wait. You just need to be careful they don't sell out.
Stockings, wreaths, candles, anything with snowmen, ornaments, the list goes on and on. Most big retails stores will slash prices just a few days after Christmas so that they can start bringing out the spring and Valentine's Day items.
We purchased Christmas lights at 10 cents a box. Yes, that's right. We bought enough to do our front yard and spent less than $2.
Lowe's, Walmart, and Home Depot have great deals on the holiday inflatable decorations, but be aware those sell quickly.
I'm hoping to buy an Elf on the Shelf for next year.
WRAPPING PAPER/GIFT BAGS
Each year I pick up a few rolls of wrapping paper, gift bags, gift tags, holiday tins, favor bags, and anything else I'm going low on. I'm not saying go out and buy the whole store, but buy enough to last until next year's sales. You can store a bin in your garage or attic.
I don't see myself running out of gift bows any time soon.



CARDS
Holiday cards are so cheap after the holidays. I've been terrible about mailing out cards the last few years, but have some really fancy looking ones for when I do. I promise to mail out Christmas cards next year. It's not a New Year's resolution, but it's part of making next year a better year for myself.
CANDY
Lots of candy brands do special holiday packaging, which means you can get very good deals on candy after Christmas. So what if you're stuck eating red and green M&M's for the next month or two.
Almond Roca, Ferrero Rocher, and Andes Mints are what I like to get for myself. The hubby likes getting Russell Stover chocolates since I only know how to make their coconut clusters.
TOYS/STOCKING STUFFERS
You can pick up some cheap toys after Christmas. The small ones are great for stuffing stockings next year or as part of gift baskets for other occasions like Easter.
PET TOYS/CLOTHES
I don't know about your pets, but if a toy is the loudest and squeakiest my dogs could care less that they're in the shape of a snowman.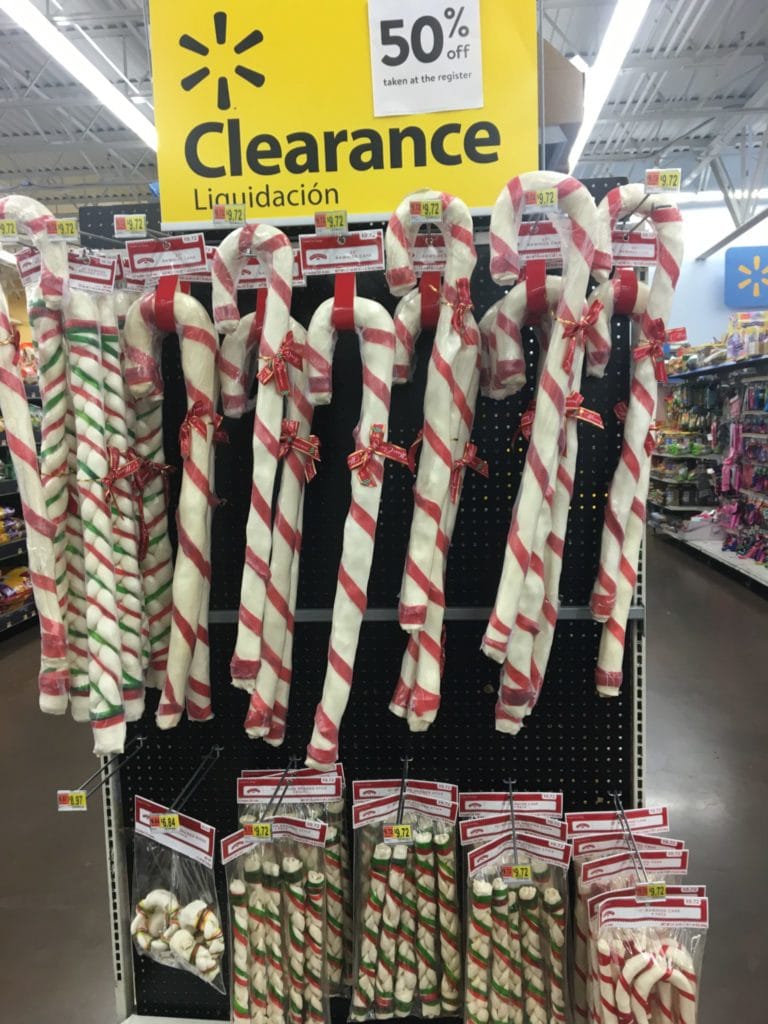 Dog clothes and toys are very pricey, but if you buy them after Christmas you'll get them at a big discount.



CARS
Car dealerships always have deals at the end of each month. Discounts at the end of the year are even greater because they want to get rid of the previous year's models.
BAKING/KITCHEN/HOUSEHOLD
Buy cookie cutters, napkins, plates, soap, and other household goods at cheap prices.
We buy DIY cookie sets as a cheap activity for our daughter to do after the holidays. What kids don't like playing with dough and sprinkles?
I've stocked up on red and green saran wrap at a really cheap price after Christmas. Doesn't make a difference to me.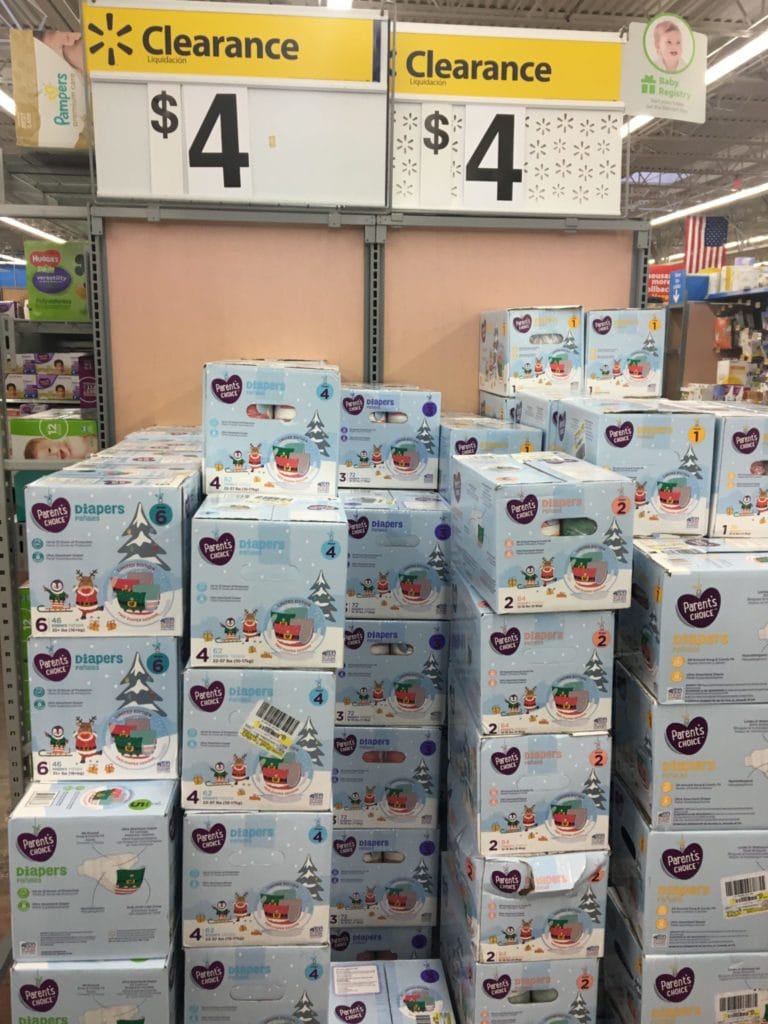 CLOTHING
After Christmas buy winter clothing, boots, jackets, hats, scarves. I've been able to get winter boots at the end of the season for just $8!
Clothing stores change seasons by the month not based on the weather. This means you can get some great deals in the upcoming weeks.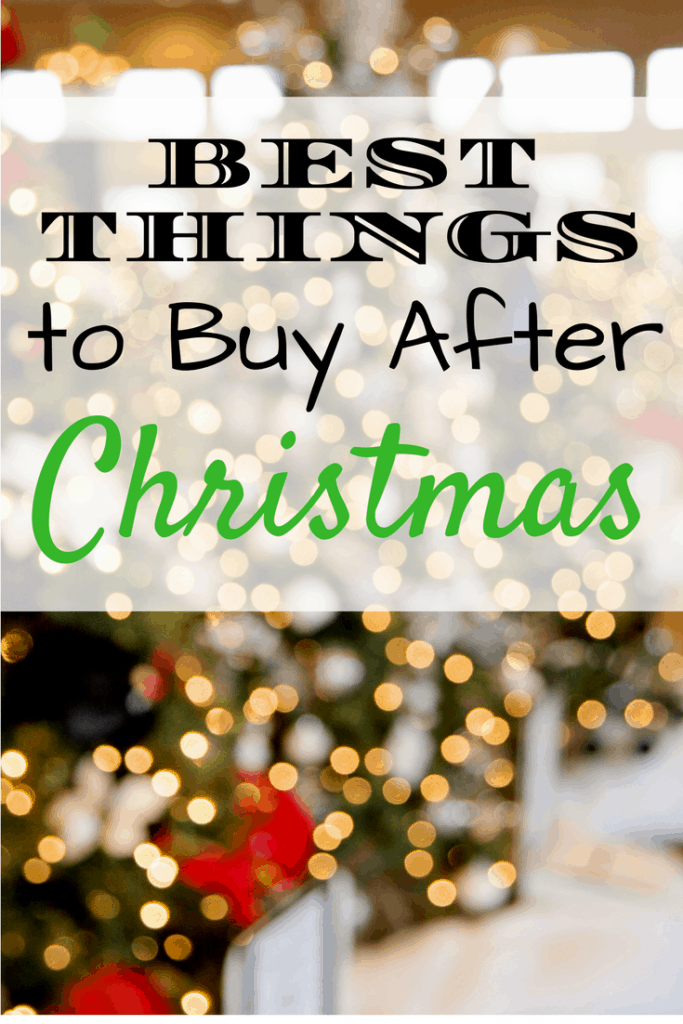 My mother-in-law has a gift closet and she shops year round for gifts. After Christmas is one of her best times for stocking inventory. Though this may be a bit extreme, having a few nice gifts set aside for birthdays, anniversaries, and Christmas will save you a lot of time, money, and headaches.
Now that Christmas is over head to the stores to stock up on great after Christmas sales, from decorations, candy, toys, and other non-Christmasy items.
If you don't want to deal with lines at the stores you can still get some great after Christmas deals online. Use eBates or other cash back sites to get the most savings.
When I go I'll update this post to include photos of my after-Christmas haul.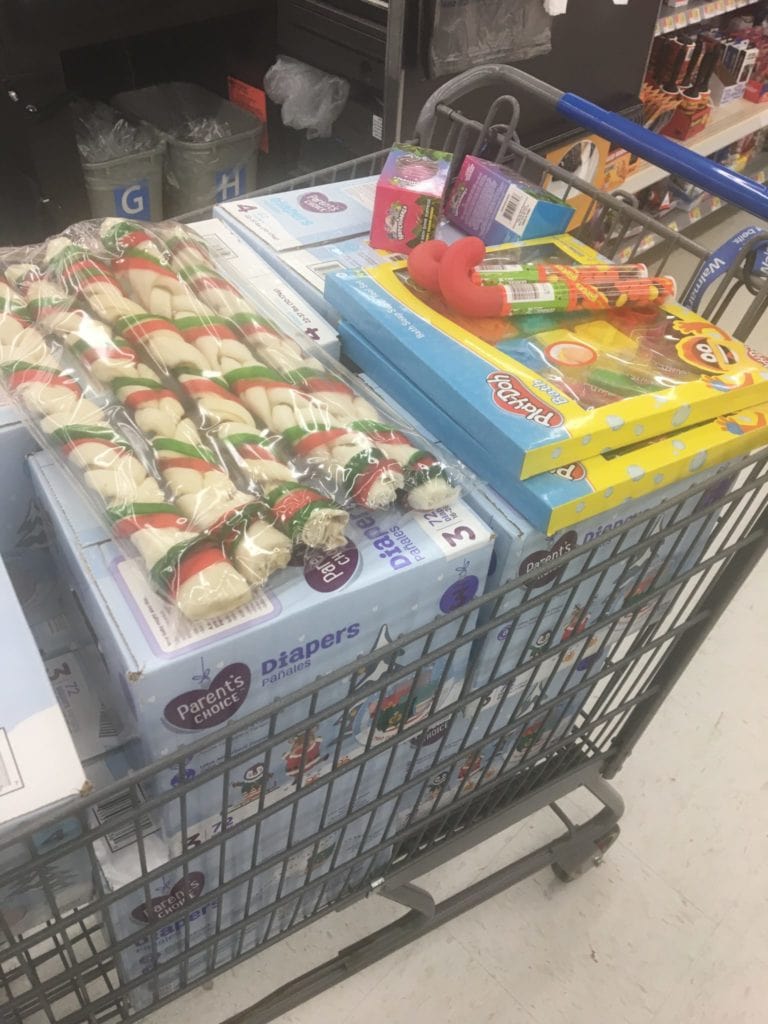 Do you shop the after Christmas sales?