*This post may contain affiliate links, which means that I may receive a commission if you make a purchase using these links.
As a busy mom I try to prepare my meals in advance whenever possible. This ensures survival a.k.a being able to eat something homemade when wrangling 2 children before I head to work.
One day I stumbled across no cook overnight refrigerator oatmeal when randomly searching the internet. I don't know how someone would even come up with no cook oatmeal, but whoever they are is a genius.
If you've never heard of no cook refrigerator oatmeal before you're in for a treat. Basically what you do is mix your ingredients in a jar, throw them in the fridge overnight and TA-DA! The next day you have oatmeal, all without having to go near a stove.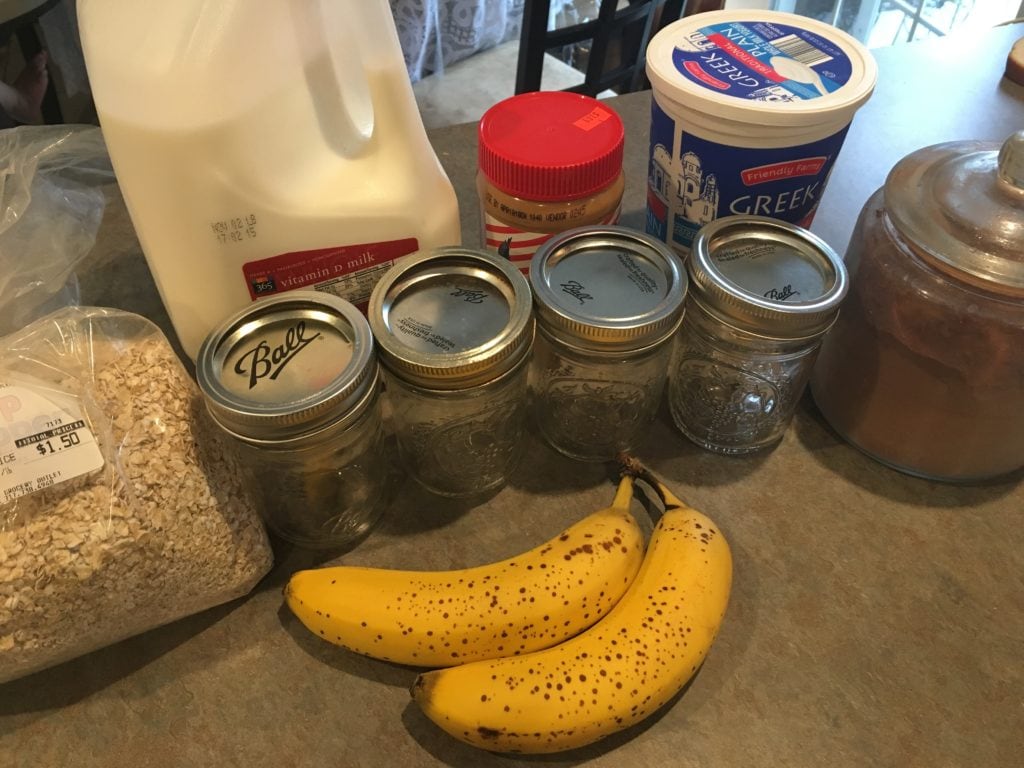 I wasn't sure if the texture of the oatmeal would be the same as cooked oatmeal, but it came out great. It comes out extra creamy from the yogurt and very flavorful.
I'll still make oatmeal on the stovetop when I am craving hot oatmeal and have the time, but most of the time I make about 6 jars of the refrigerator oatmeal at a time so I can just grab and go.
I love this recipe because it's so versatile, from the milk and fruit you use, to the add-ins. Let's get started!
To make no cook refrigerator oatmeal take 1/4 cup of uncooked oats and pour them into your mason jar or container of choice. I like using 8 ounce mason jars because they are the perfect size and easy to seal, but a bowl with plastic wrap will work just fine.
You can use old fashion (rolled) oats or quick cooking oats for this recipe.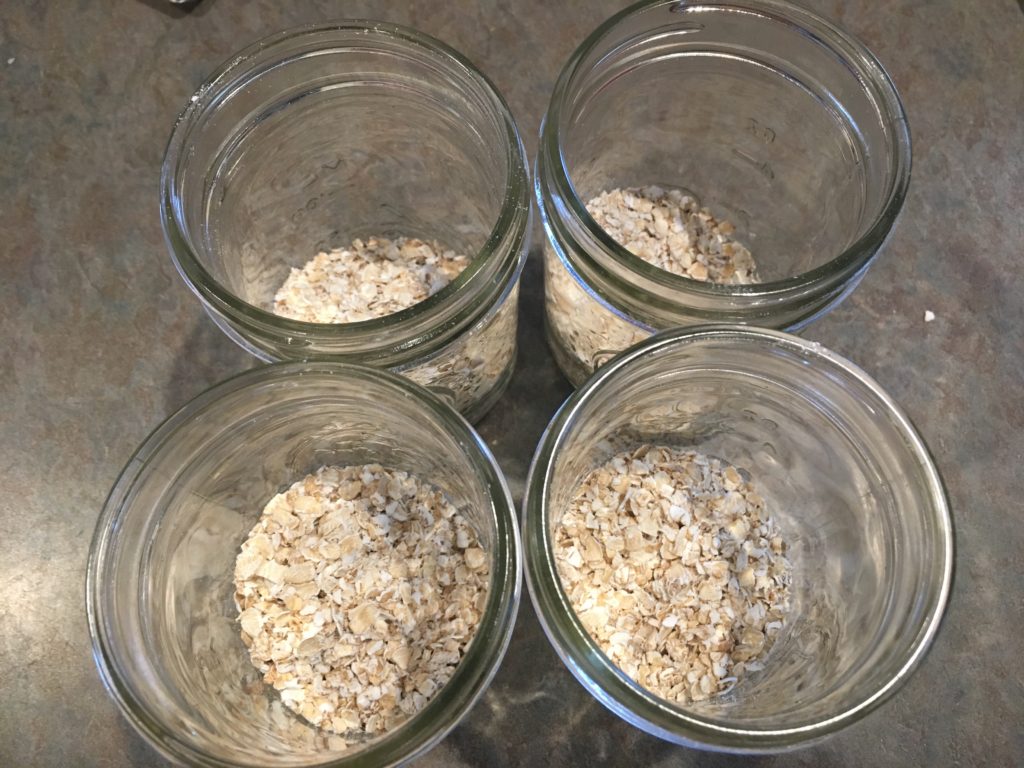 Next add 1/3 cup of milk to each of your mason jars. You can use skim milk, whole milk, and even almond milk.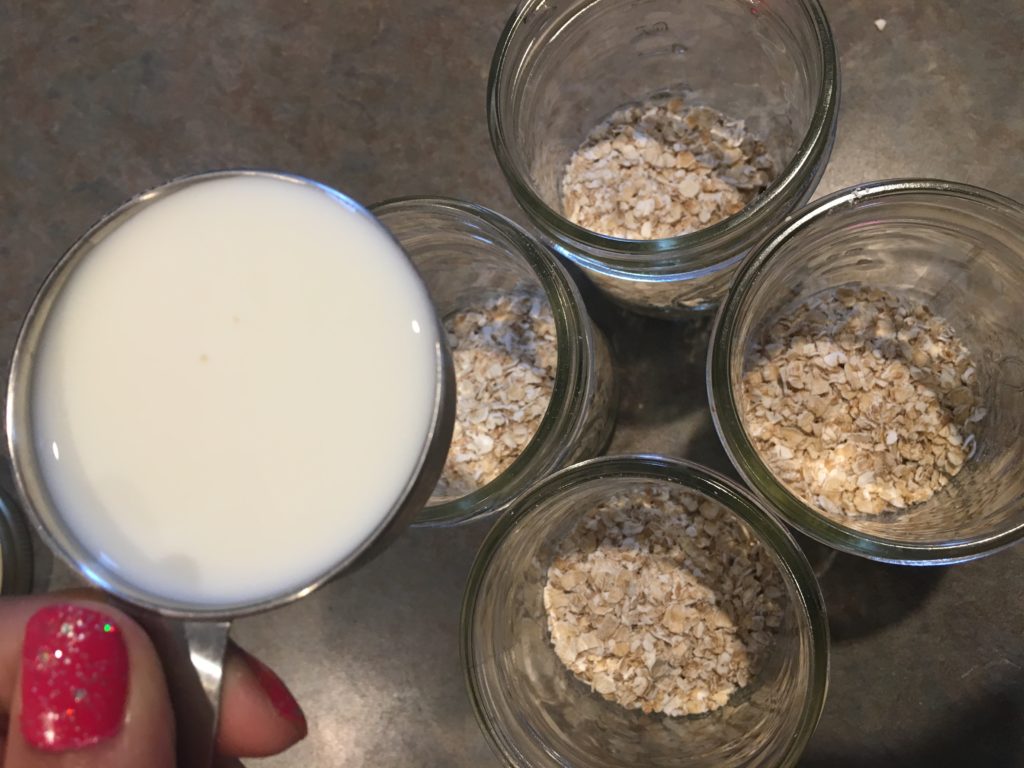 Now add 1/4 cup of yogurt. I used Greek yogurt, but you can use plain/vanilla yogurt if you want. I've made refrigerator oatmeal without yogurt and it comes out good, just less creamy.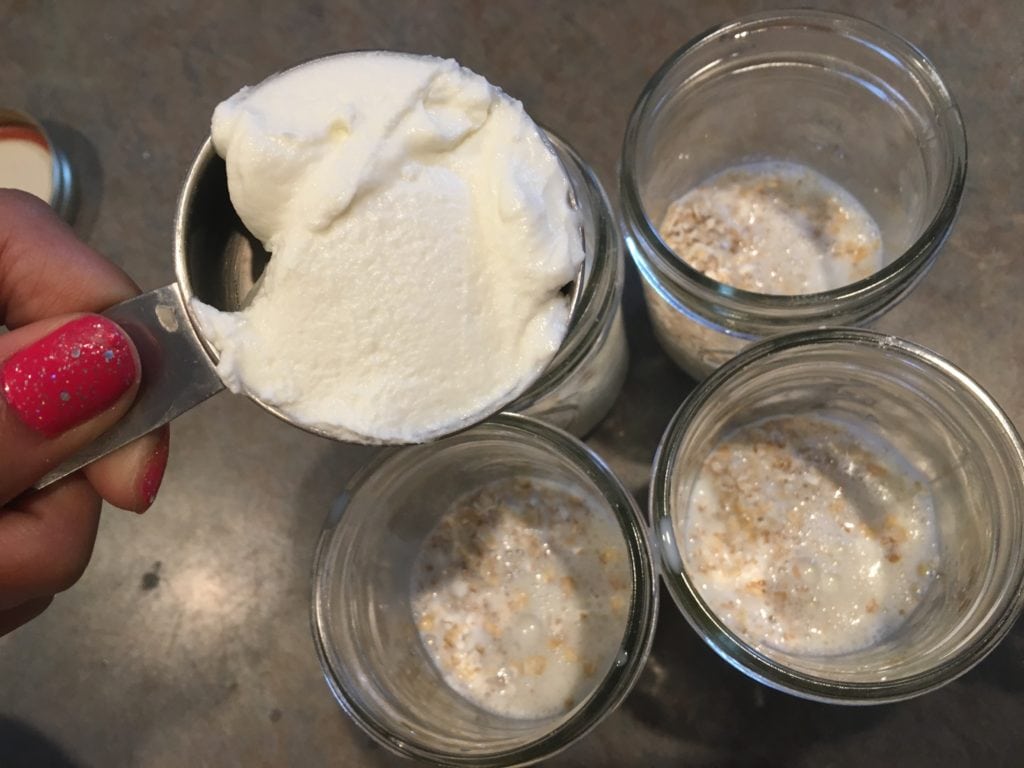 Time to add your sweetener of choice. I squeezed about 1 teaspoon of honey in each jar.
You can also use brown sugar, artificial sweetener, or granulated sugar.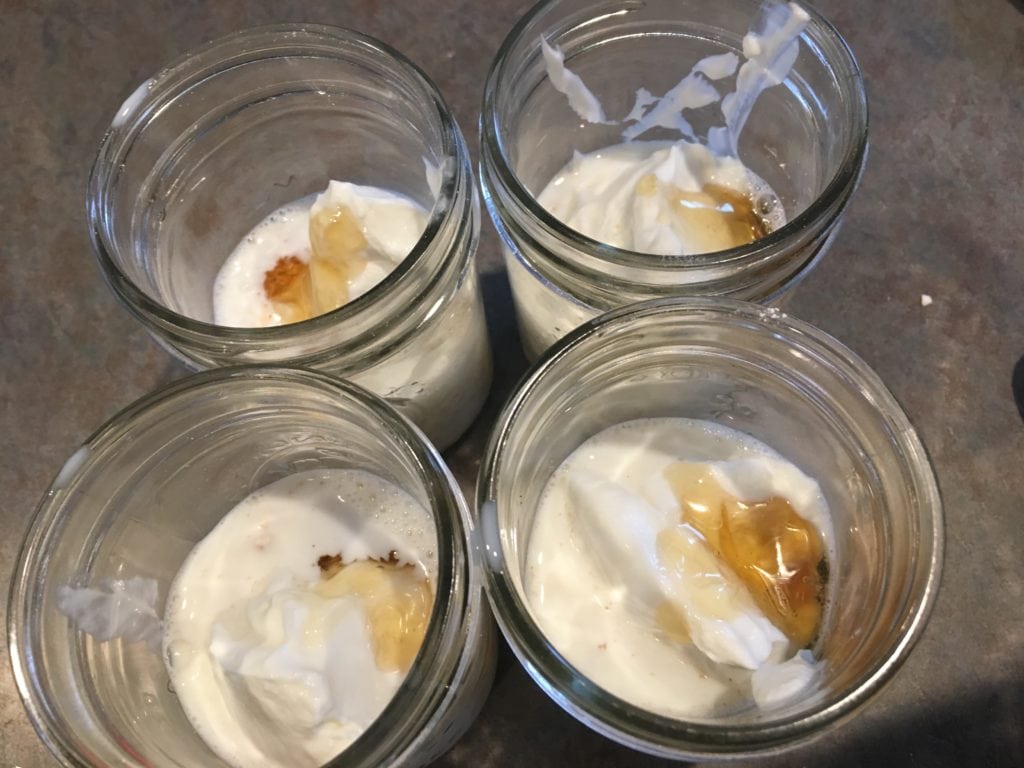 This is all you need to create a basic refrigerator oatmeal. In the next steps you can add your flavorings and fruit of choice.
In the mason jars on the left I added 1 tablespoon of peanut butter in each and on the right I did 1 tablespoon of cocoa powder in each.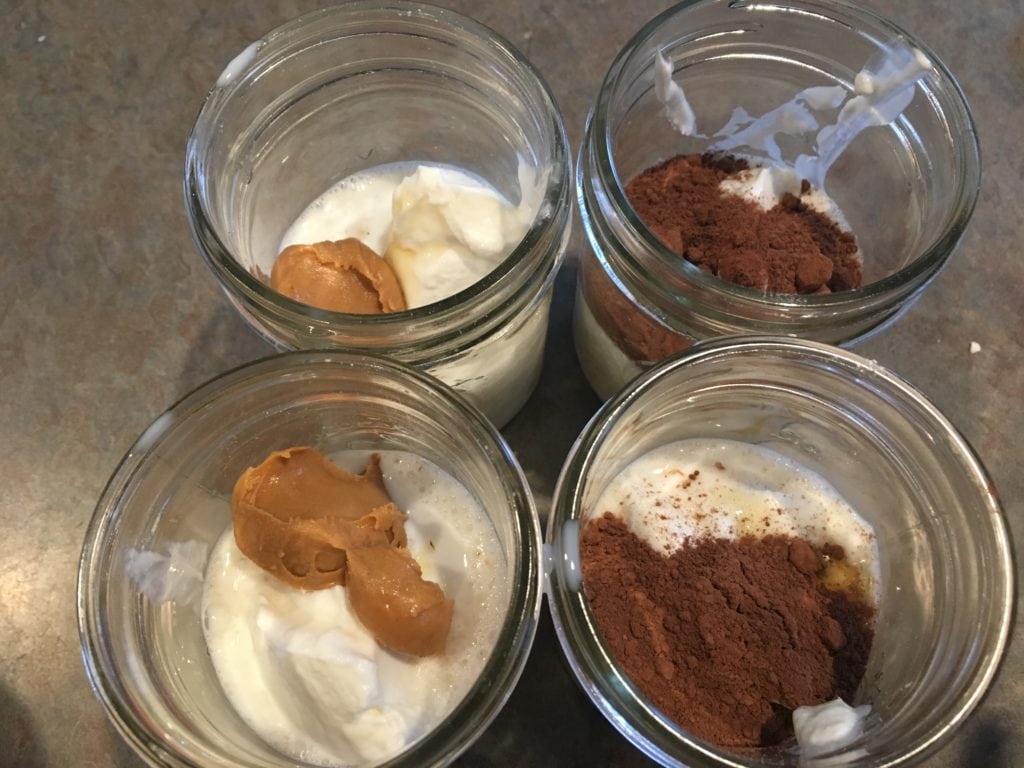 Close your mason jars and shake them until the ingredients are thoroughly mixed.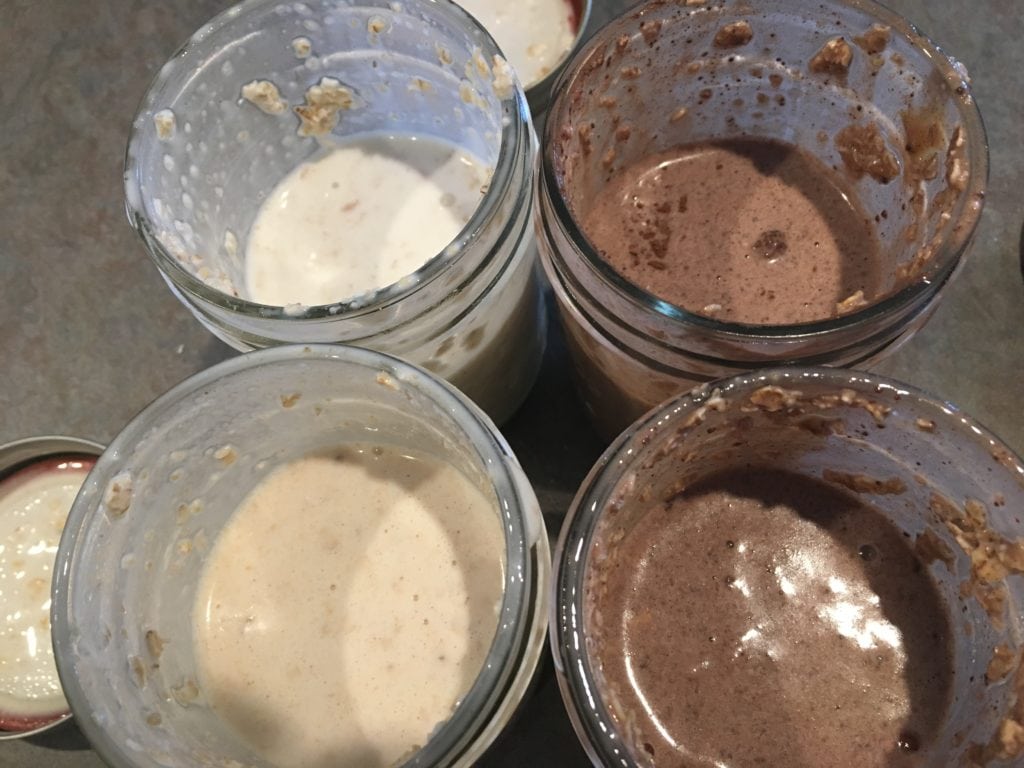 Place your cut up fruit into each jar and stir to combine.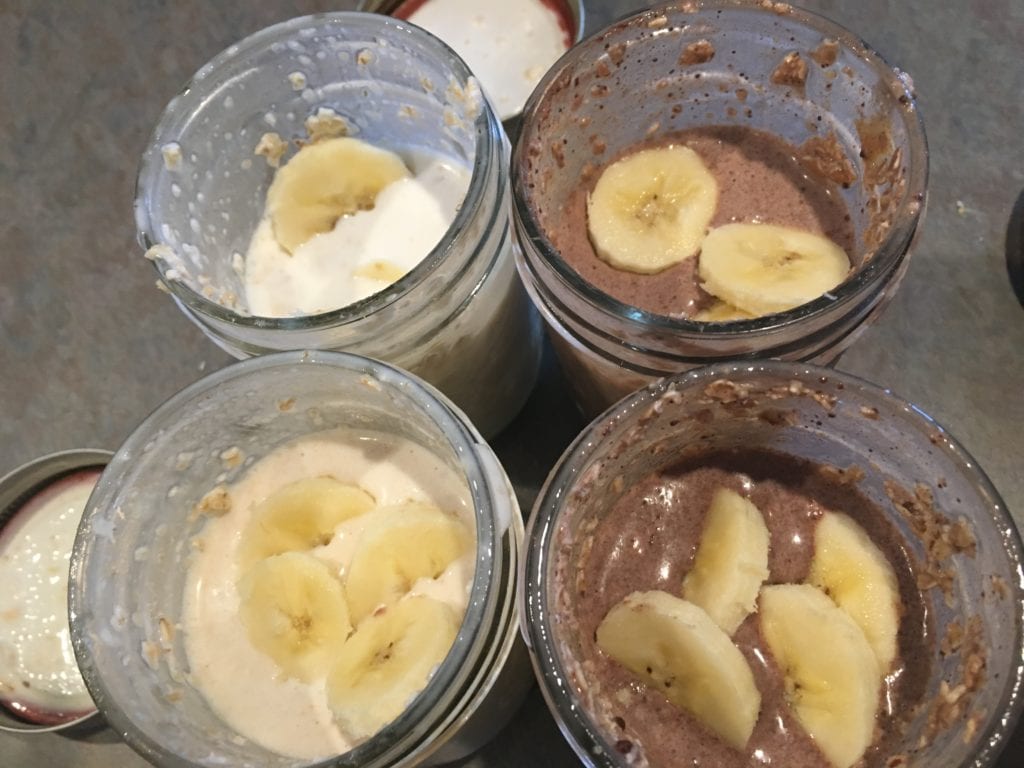 Cover your oatmeal and place in the refrigerator. You can store your oatmeal in the fridge anywhere from 1 to 4 days depending on the ripeness and type of fruit you've added.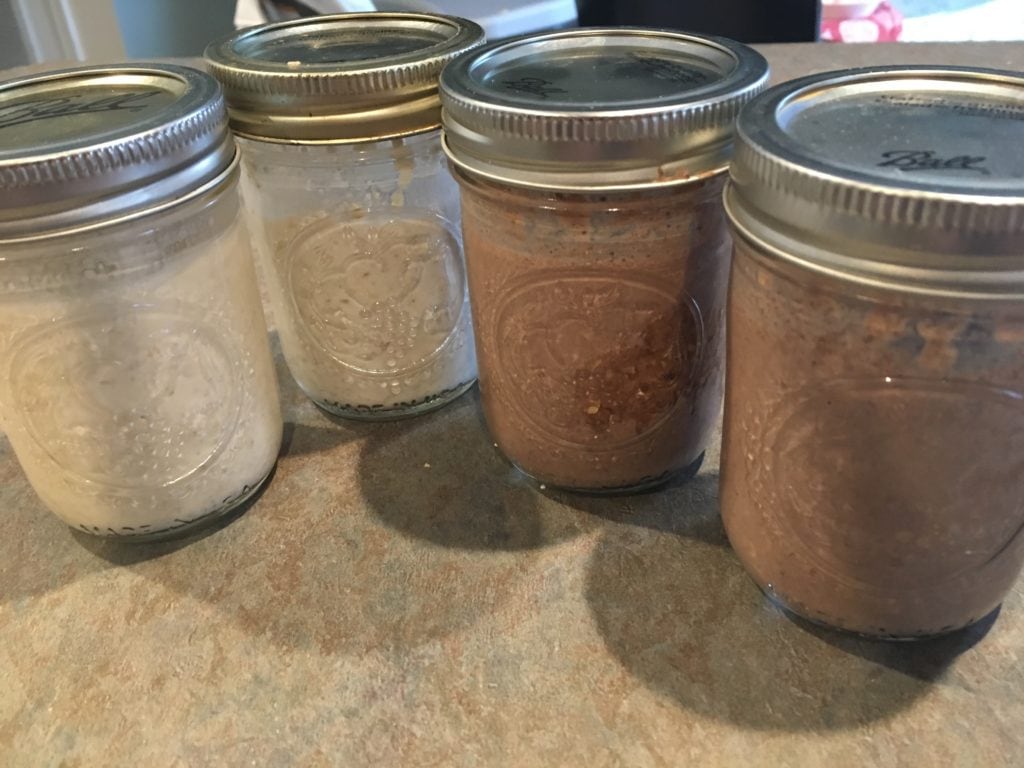 NO COOK REFRIGERATOR OATMEAL RECIPE
Ingredients
1/4 cup old fashion (rolled) oats / quick-cooking oats
1/3 cup milk (whole/skim/almond/soy)
1/4 cup yogurt (Greek/plain/vanilla)
1 teaspoon sweetener of your choice
Add-Ins
1 tablespoon peanut butter
1 tablespoon cocoa powder
1/2 teaspoon cinnamon
1-2 teaspoons flax seed/chia seeds
1 tablespoon toasted coconut flakes
Fruit
bananas, raspberry, pineapple, peaches, blueberry, strawberry, apples, etc.
1) Add and mix the first 4 ingredients in your mason jar/container.
2) Add the add-in ingredients of your choice. Shake or stir to combine.
3) Gently stir in your fruit(s) of choice.
4) Place jars into the refrigerator overnight and enjoy the following day.
FLAVOR COMBINATION IDEAS
Peanut butter & banana
Peanut butter, cocoa powder and banana
Cinnamon sugar
Apple cinnamon
Peaches and cream
Piña colada (coconut and pineapple)
No cook refrigerator oatmeal has been a great way for me to incorporate more fiber into my diet. You can make this recipe as healthy or as gourmet as you want.
My favorite flavor combo is definitely the peanut butter and banana.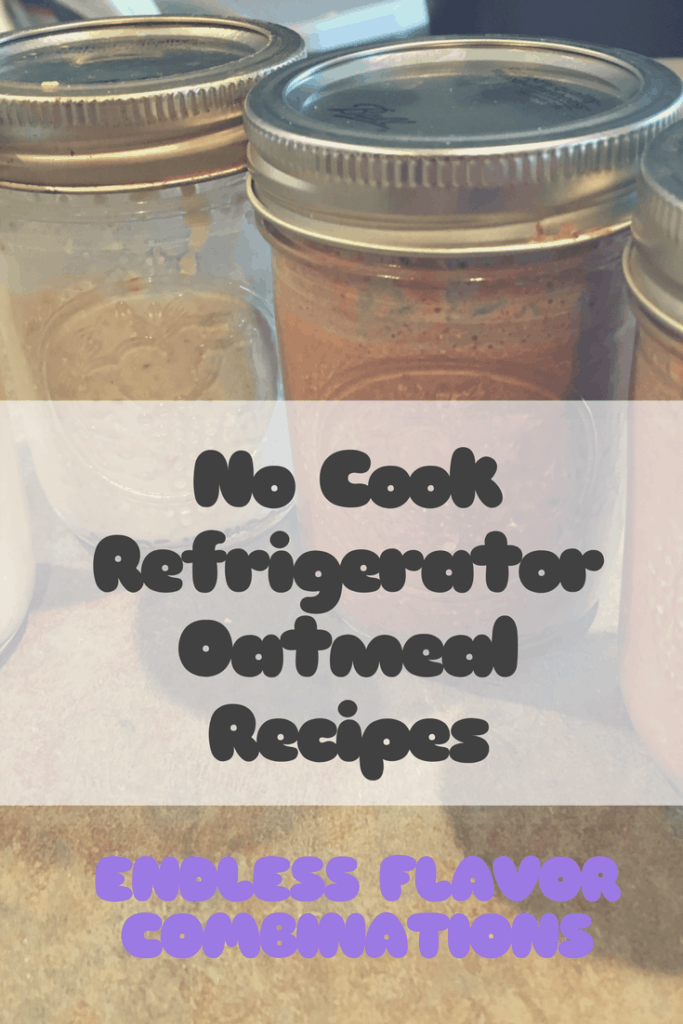 Have you made no cook refrigerator oatmeal before? If you have, what's your favorite flavor combination? If you haven't, which one do you plan on trying?